John Ainsworth, Esq.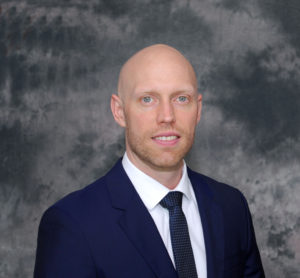 John's practice is dedicated to helping corporate clients grow responsibly, and given his experience in litigation, tax, immigration and general corporate law, John is able to consult his clients on a wide array of issues as corporate structures, change, merge and evolve. John employs corporate structures that provide tax and legal benefits to clients while also maximizing their ability to obtain favorable treatment with US Immigration authorities. John's clients span the globe from all parts of Europe, South America, all the way to Asia.
John brings his years of real world business experience in the automotive and logistics sectors to provide complex legal solutions to investors and corporations. Before graduating from the University of Miami School of Law and joining the Florida and Michigan Bars, John graduated from Michigan State University in 2005 and subsequently worked in the logistics and automotive industries. In logistics, John gained experience in fleet management and OTR, rail, and LTL shipment sales. He then worked in the automotive industry as a consultant and project manager, helping automotive companies to devise effective strategies in supply chain, marketing, purchasing, production, and other areas. John is fluent in written and spoken Spanish.
Education:
J.D.   University of Miami, Coral Gables, FL
MBA   Oakland University, Rochester, MI
BA (Supply Chain Mgt and Spanish)   Michigan State University, East Lansing, MI
Professional Affiliations:
The Florida Bar – Member
The State Bar of Michigan – Member
American Immigration Lawyers Association (AILA) – Member